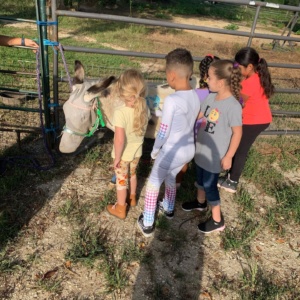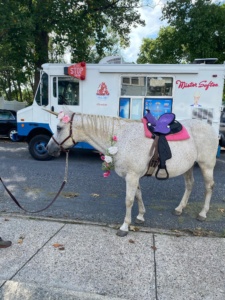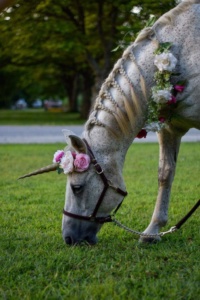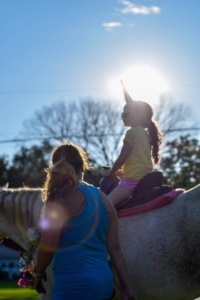 Birthday Parties & Pony Rides
Birthday Parties can be brought to you at your location of choice, or you're welcome to come here and have it with all of Posie's Pets + Pony Rides! We can bring a goat along too if you'd like. You can offer the kids to paint the pony at your party. If you can dream it, most likely we can make it happen, the possibilities are endless.
Special Discount pricing is $199.99 (up to 10 miles from 08302 included) was designed for ONE household at a time. Which includes up to 5 riders. I do allow extra children to be added at $20 each, up to 9 total riders. Then, there is a neighbors option where a neighborhood of households can have a unicorn visit them at each home as well for $75 per household (two household minimum). We travel all over, so if you are over 10 miles, it is a small travel charge per extra mile.
Basic birthday party packages start at $350 and we can custom create you the most special party ever! Just feel free to contact us for a customized quote! A basic chart is below! AND below that is a general list of rules and guidelines to help you plan the most perfect party!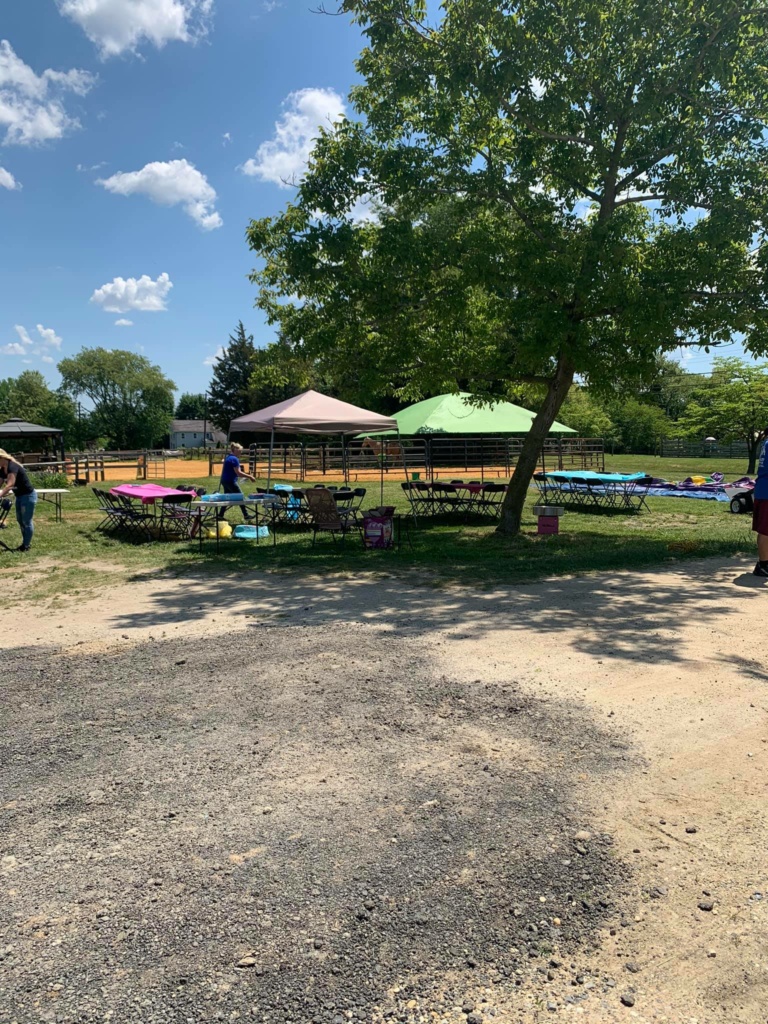 We kindly ask that your balance is paid before your guests arrive, payable via cash, Venmo, or PayPal. Any extra riders, more that your quoted party, are $20 a rider as long as you do not go over the next bracket in pricing. Please reach out to us ASAP if you're expecting more guests than originally planned. This way we can prepare more staff and horses.
There are no balloons allowed on the farm, the local farmers do not appreciate finding them in their crops, and they can (and do) blow away into the animals pastures where curious minds think they may be tasty and that's very unsafe for them! The strings and deflated balloons can also tangle up wild life. We love seeing streamers strewn about, the paper pompoms, and so many other unique and fun decorations and we will even help you set them up!
Please also make sure guests are dressed in clothes that can get dusty and "farmy" and know not to wear open toed shoes! We don't want any kiddos tooties to get a boo-boo and we know they will dive right in and get plenty dirty!
There is a great company with the most affordable prices for renting tables and chairs. There is 15 chairs and 5 tables here for use included in the pricing above. On average 50 chairs and 5 tables will cost around $200-250 and a staff member will be there to accept the delivery, set them up, take them down, and assist in pick up. We have 2-3 pop up tents for use as well included in your party price.
We also work with a fabulous bounce house company that is local, they have a cotton candy machine for rent and so many options and amenities!!
If you need contact info for any of these companies please reach out in plenty of time before your party date!
No one is permitted on the trampoline please, we will have the doorway blocked and the steps up into it as well to deter little guests. We apologize but our insurance does not cover this.
You are welcome to come ONE hour before your party start time to set up . There is also a dumpster here on site for trash and clean up. Also there is a very well kept and clean port-a-potty here for your guests.