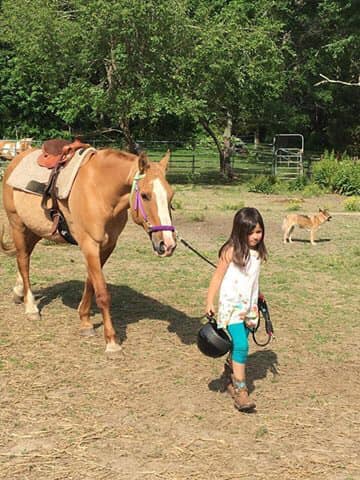 First let me start off with, I treat every situation individually. Every horse does get
treated as if they were my very own. I am not like other barns, whereas I will do blanket
changes as needed throughout the seasons and go above and beyond for each horse.
If the horse has a minor cut, I will address it without being asked. If they flies are
bothering the horse I will fly spray them down. If the horse has special needs I will make
sure to help address them to the best of my ability. Horses that are being bothered by
the heat are sprayed down. I cool off the water troughs twice a day during the summer.
In the winter the water troughs have heaters to keep them from freezing. I keep a clean
and safe environment. I understand most of my boarders are first time horse owners
and teach the family everything they need to know about handling horses safely. I will
also help you choose the right items to buy that you may need!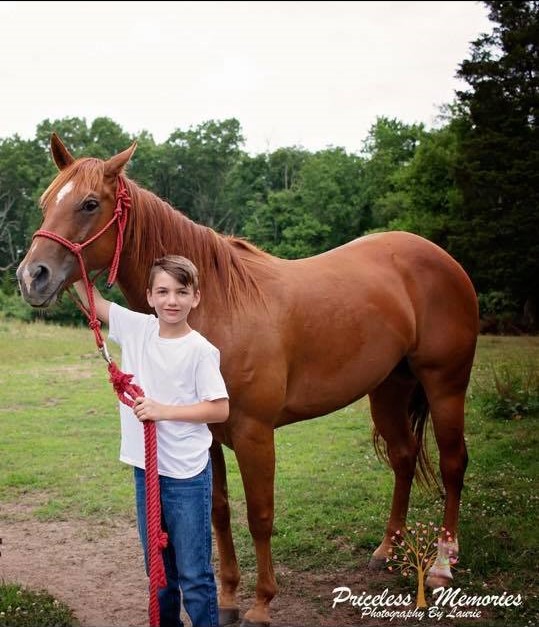 ● Grain provided: Average grain is provided within $15-20 price point per 50lb bag of grain. I will help decide which type of grain your horse should be on and the right amount etc. Included in your board is 6qts twice a day of this grain. If you need a special grain or more than 12qts total in a day, there will be an extra charge for the difference. We have options for Semi Hard keeper, Hard keepers, and Minis starting at $150 per month and offer the option to work off partial board!
● Hay provided: There will always be enough hay for all the horses. If hay is being thrown by a square bale of hay, I will throw 2-3 laps of hay twice a day for each horse. The hay will always be a good quality grass mix. Should your horse require alfalfa hay, there will be an extra charge for the difference. This type of hay is usually required for hard keepers or older horses.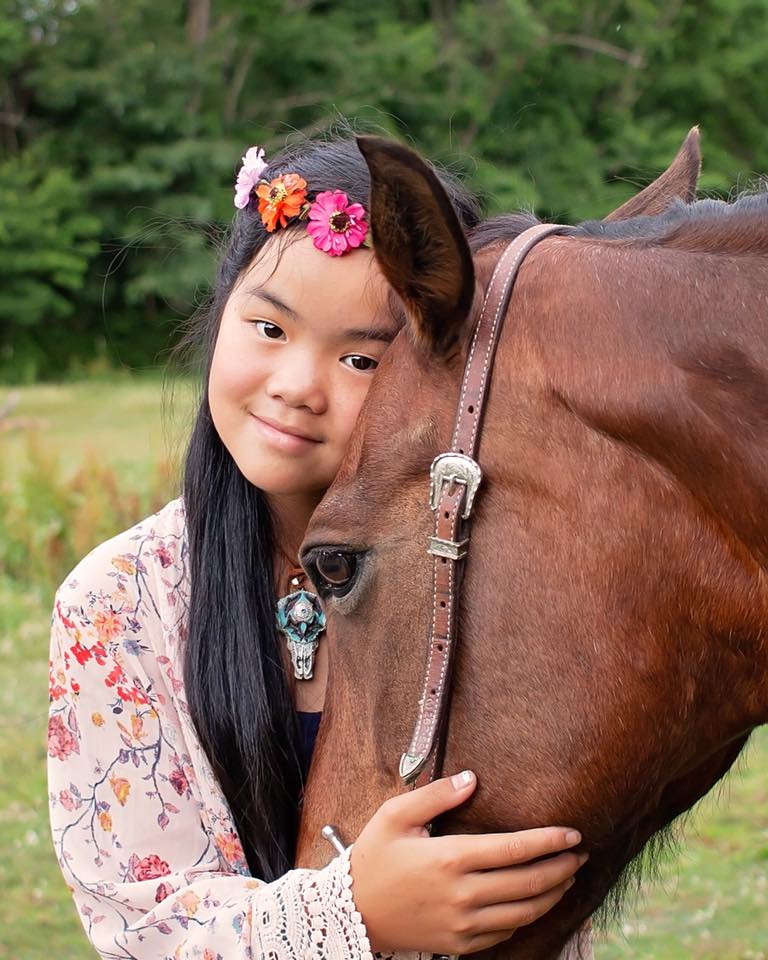 ● Blanket and sheet changes: As if I was tending to my own horses I will change winter blankets or summer fly sheets as needed.
● Worming: With the owner provided wormers, I will go around and worm each horse as needed.
● Holding horses: For farrier, vet, and dentist appointments I will hold the horses so the owners do not feel as though they MUST take a trip out. I help keep all the horses on schedule for their routine care. I will schedule the appointments as needed and let you know ahead of time an approximate cost and the date/time.
● Water trough fill up and scrubbing: The water troughs need to be dumped and scrubbed every few days to rid of the algae and gunk build up.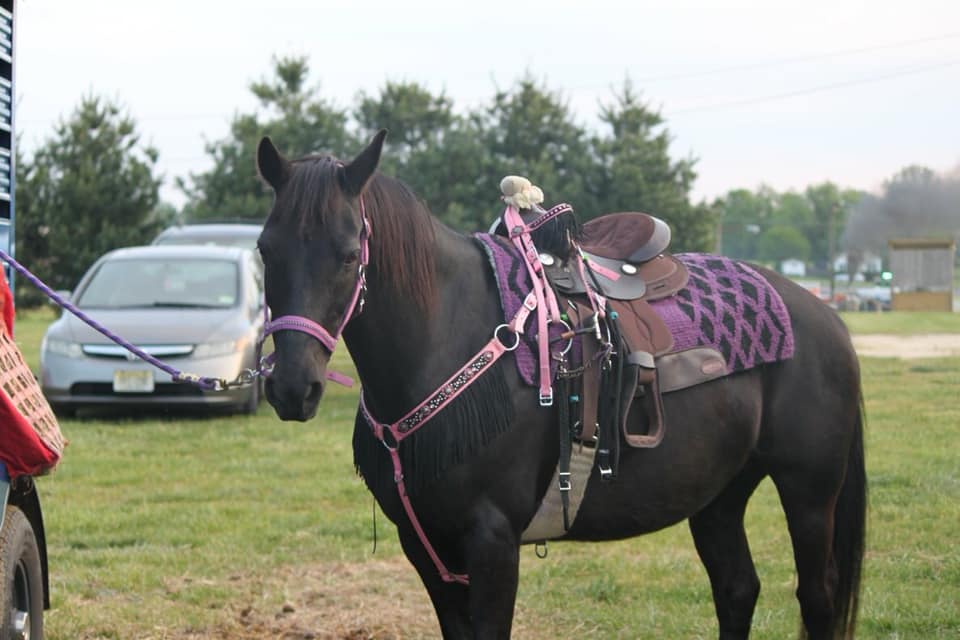 ● Manure management: The fields are drug with machinery to reduce the build up of manure. In smaller fields I go around and manually pick up each pile every few days-every day. If stalls are available they are mucked out daily if used.
● Providing a safe living environment: Just about daily I go around the fields to make sure they are sturdy, the electric wires are secure, no down trees/remove down trees on the line. We also weed wack around the fields as needed to reduce in pests, bugs, temptation of horses pushing on the fence, etc. The grass along the property is always maintained for the same purposes.
● Maintaining the riding ring: We ask boarders to help pick up the manure your horse leaves in the ring while riding with the provided pitch fork and wagon. We do also provide as much lighting as possible for evening riding, making sure the arena fence is secure, etc. There are barrels, poles, jumps etc that boarders are permitted to use. Just please clean them up when finished with them.
● Maintaining the tack room & barn: Each boarder is provided a place to keep your things and I do keep it organized! There is a trash can in a few places that I take care of emptying. The barn aisle way is kept swept and clear. We ask that boarders pick up their own manure in the barn, and clean up after yourselves.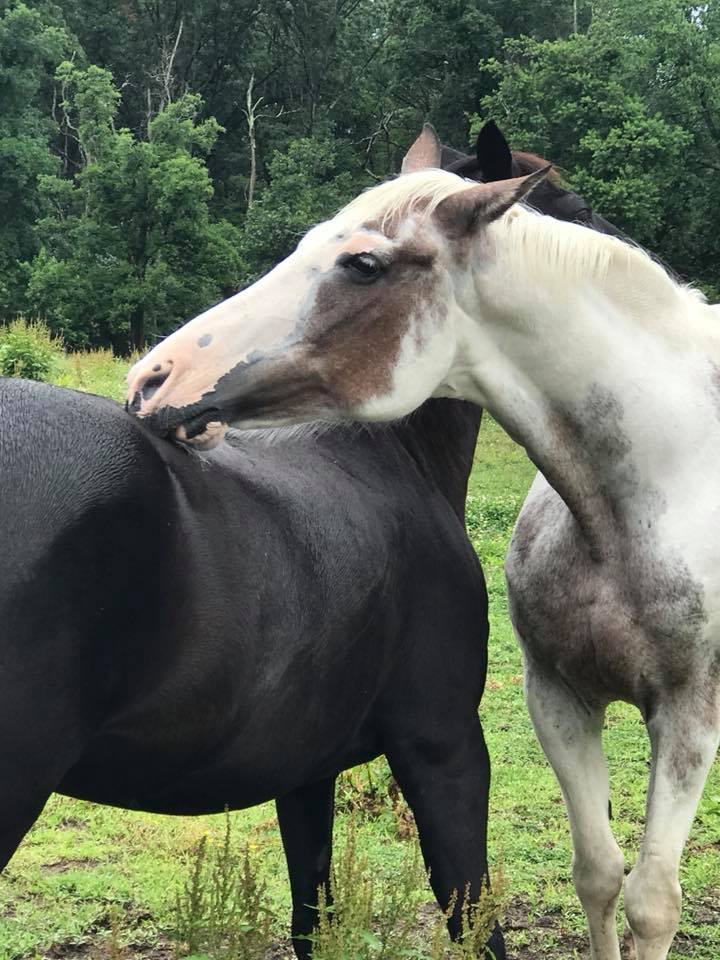 ● Storage: There is plenty of space in the boarders tackroom to store all of your belongings in an organized fashion.
● Maintaining the play area: At Posie's we are always adding to a play yard for the kids to play on when they're at the farm. We will maintain the grounds, toys, equipment etc. There is ample seating for spectators to watch riders in the arena.
● Maintaining the bathrooms: There is a very clean porta potty at Posie's available for everyone to use. I keep it very fresh and clean. It is serviced once a week as well by the company.
● Trails off the property: At the new farm there are trails available right off the property! I can take you out on the trails to show you the best ways. I will also be working on maps to provide!
● Ample parking maintained: There will be plenty of parking for everyone and we will keep it clean and well maintained!